Healing and Prayer Requests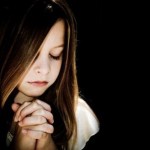 Humanity Healing is blessed with an active extended network of Prayer Warriors from different Faiths and Healers of various backgrounds.
We are happy to pray for those that are going through hard times because we believe we are each other's keeper. We are all Children of This Universe and the Creator.We are companions on this journey through life.
I am in the House of Mercy, and my heart is a place of prayer.
Rumi
If you are an individual in need of Healing or know someone who you would like added to the Prayer List and Healing Grid, please use the form below.  We will need:
Name
City and Country
The nature of the illness/problem.
Note
This service is for those in need.  If your request is for personal gain, it will be deleted, and the sender flagged for Spam.
Below the contact form we are sharing the names and links to other organizations who share Prayers and Healing.  Please connect with them as well.
Disclaimer
Prayer and Energetic Healing are complementary practices and are not intended to be a substitute the advice and treatment of a licensed health care professional.  We strongly recommend that you seek a licensed health care professional for any physical, mental or emotional conditions.
Much Metta,
HH Team
If you wish to participate on any of our prayer groups or support groups please go to:
( Informal Support Group) https://www.facebook.com/groups/humanityhealing/
Prayer Group and Meditations: https://www.facebook.com/groups/HumanityHealingPrayers/
[si-contact-form form='2']
Additional Organizations Who Share Prayers and Healing

Christian Prayer Center http://www.christianprayercenter.com