The Ethos Solaris is the foundation on which we, as Spiritual beings, live our lives. As such, it is the starting point of the Path of Ascension and the framework, or loom, on which the Strands of the Stellar Codes™ are woven. Paradoxically, as one grows spiritually, one naturally begins to incorporate the Ethos Solaris into one's life even without knowledge of its name or tenets.
We are all Children of the same Universe. We are all solar beings, God's children made of Light. We inherited the Divine Blueprint.
As beings that are intimately related to the Light, we all have the Sun as our major symbol to represent life, enlightenment and redemption. We tend to mostly regulate our activities based on the hours of the day and dedicate the night hours to rest. During these hours, our spiritual essence has the opportunity to reach other dimensions and be free from the pressures of the dualistic reality. As we grow spiritually into the Light Path as individuals, we manifest the different facets of this cosmic interaction with the Divine and the limitlessness of ALL THAT IS. There are three phases that are necessary to embody this concept: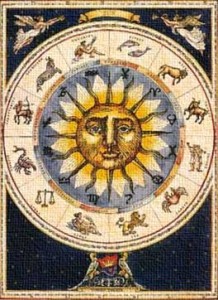 1. The Dawning of the Lightmaker
2. The Emergence of the Lightwarrior
3. The Coronation of the Lightweaver
See Also
These three aspects are the three main Cords that help the Seeker to strengthen the weaving of Antahkarana. They are represented by the trine flame of the Master's Heart. Once started on the Solaris Activation Path, the Seeker will be able to reactivate all the light codes of the original design, transforming their own heart into the Holy Grail: to become a conduit for compassion and a receptacle of Divine Grace and Dispensations.