Love Heals I: Lunar Ecstasy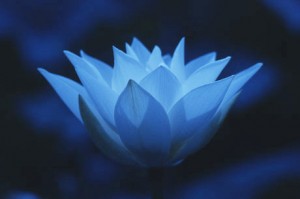 This video is freely adapted from the poetry of Manuel Bandeira. The poems in their entirety are below.
©2009 Humanity Healing. Partial Rights Reserved.
Images: Google / Photobucket
We Honor the unknown artists
Music: Daniel Kobialka, Celtic Medley, Amazing Graze
With Kind Courtesy LiSem Enterprises
http://www.musicalinspirations.com
Source of Poetry:
http://www.oldpoetry.com
Translated by: Mariza Góes
1. Madrigal
The sunlight reflects the moon
reflects the moon, falls on the sea.
From the sea, ascends to your face
comes to shine in your eyes
and you look into lonely eyes,
into eyes that are yours.
That is how I feel in lunary ecstasy,
the sunlight singing within me.
2. English Sonnet No. 1
When death close my blank eyes --
Hard from so much vain torment,
What thoughts will fill your young bosom
Of all my sad moments?
I see you now distracted and distant:
More than distant - withdrawn. And I predict,
yes now I predict the exact moment
When to another man your desire will turn,
For you will have nothing, but your loneliness,
Left, abandoned! One day I shall leave
I shall sleep the ultimate sleep.
On that day you will cry What matters? Cry.
Then I will feel much closer
To me, your uncertain heart.
3. The Star
I saw a so high star
I saw a so cold star
I saw a shining star
In my empty life.
It was a so high star
It was a so cold star
It was a lonely star
Shining in the end of the day.
Why that so distant star
Didn't come down
To make me company?
Why did it shine so high?
And I listen to it in the deep shadow
Answering that it behaved this way
In order to give a sadder hope
FAIR USE NOTICE
This video may contain copyrighted material the use of which has not always been specifically authorized by the copyright owner. We are making such material available in our efforts to advance understanding of environmental, political, human rights, economic, democracy, scientific, and social justice issues, etc. We believe this constitutes a 'fair use' of any such copyrighted material as provided for in section 107 of the US Copyright Law. In accordance with Title 17 U.S.C. Section 107, the material on this site is distributed without profit to those who have expressed a prior interest in receiving the included information for research and educational purposes.