Metaphysical Minds Radio Interview

Listen to Liane Legey and Christopher Buck of Humanity Healing International, OM Times Magazine, Humanity Healing University and the Humanity Healing Network; in the 23 August 2011 show of Metaphysical Minds with Shay Parker of CBS Radio.
You can listen to the interview by clicking here:
2011 08 23 Metaphysical Minds Radio
We would like to express our Gratitude to Shay Parker for a wonderful program.  We had a great time!
About Shay Parker and Metaphysical Minds Radio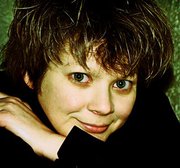 Shay Parker, the host of Metaphysical Minds, is no stranger to the metaphysical community. Shay is the founder of both the Best American Psychics and Best American Healers. Both sites are Internet directories which focus on promoting professional, ethical, and reliable practitioners who specialize in metaphysical fields.  Even with the existence of the two sites mentioned above, Shay noticed a greater need to publicly share the messages of gifted metaphysical practitioners. As such, Metaphysical Minds was born.
See Also
Shay began this journey several years ago as an admitted skeptic. However, even the strongest skeptic cannot deny the existence of an unseen power when they repeatedly experience illogical and unexplainable events first-hand.
The mission of Metaphysical Minds, according to Shay, is to "create an awareness of the unseen power and possibilities that lie in the metaphysical world".  Shay adds, "Some of the greatest gifts and greatest joys we will ever receive are directly in front of us, yet without the knowledge of how to access those gifts, many go unrealized. It is my hope that some of the Metaphysical Minds that I interview on this show will help listeners unlock doors they would have never thought possible".