We Are The Ones We Are Waiting For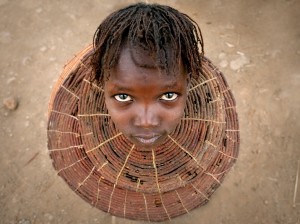 Here's to the Crazy Ones
Here's to the crazy ones.
The misfits. The rebels.
The troublemakers. The round
pegs in the square holes - the
ones who see things differently.
They're not fond of rules and
they have no respect for
the status quo. You can praise
them, disagree with them,
quote them, disbelieve them,
glorify or vilify them.
About the only thing that you
can't do is ignore them.
Because they change things.
- Jack Kerouac
quoted in an Apple Computer Ad, 1997
Change starts when someone sees the next step.
~ William Drayton
Step this way:
Humanity Healing Foundation:
http://www.humanityhealing.org
Humanity Healing Community:
http://www.humanityhealing.ning.com
Loosely adapted from an Advertisement for Apple Computer, who adapted from the writings of Jack Kerouac.
Music: Soulwire, "Lous Eht Eveaw"
from the album "Rewriting Destiny"
http://www.soulwire.com
Images: Google/Photobucket
We Honor the Unknown Artists
©2010 Humanity Healing. Partial Rights Reserved.
FAIR USE NOTICE
This video may contain copyrighted material the use of which has not always been specifically authorized by the copyright owner. We are making such material available in our efforts to advance understanding of environmental, political, human rights, economic, democracy, scientific, and social justice issues, etc. We believe this constitutes a 'fair use' of any such copyrighted material as provided for in section 107 of the US Copyright Law. In accordance with Title 17 U.S.C. Section 107, the material on this site is distributed without profit to those who have expressed a prior interest in receiving the included information for research and educational purposes.