Awakening and Recalibration of Angelic Humans
Awakening and Recalibration of Angelic Humans
If you originate from angels, or if you have some other form of connection to the angelic realm, you will certainly have ethereal wings on Earth too.
Angels uses their wings not only to fly! If you do have wings, you should definitely learn to use them and their power.
We are each of us angels with only one wing, and we can only fly by embracing one another.
~Luciano de Crescenzo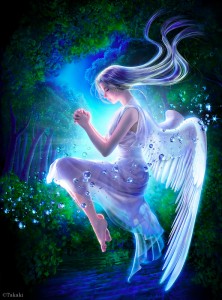 This video is designed to be used in conjunction with the Wing Manual in the e-book, Starseed Soul Activation III:  Angelic Human Activation. The Starseed Activation Program includes step-by-step instructions on how to develop and train your wings.
It is time for Angelic Humans to awake and become part of the global shifts in energy on this planet.
Take your place in the Grand Transformation!
Please also see:  http://humanityhealing.net/2009/01/awakening-the-human-angels-the-holy-grails
eBook Information
The eBook, Starseed Activation 3:  Angelic Human Activation, is available to Members only.  To join, visit Membership Signup.
Video Information
©2009 Humanity Healing.  Partial Rights Reserved.
Music: "Solar Plexis" by Aeolian 03
Images: Google/Photobucket
We Honor the Unknown Artists
FAIR USE NOTICE
This video may contain copyrighted material the use of which has not always been specifically authorized by the copyright owner. We are making such material available in our efforts to advance understanding of environmental, political, human rights, economic, democracy, scientific, and social justice issues, etc. We believe this constitutes a 'fair use' of any such copyrighted material as provided for in section 107 of the US Copyright Law. In accordance with Title 17 U.S.C. Section 107, the material on this site is distributed without profit to those who have expressed a prior interest in receiving the included information for research and educational purposes.