Angelic Human Race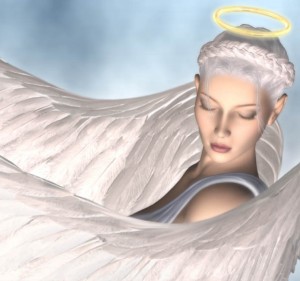 "When angels visit us, we do not hear the rustle of wings, nor feel the feathery touch of the breast of a dove; but we know their presence by the love they create in our hearts."
~Mary Baker Eddy
The Angelic Human Race is one that has been around since the dawn of time.  Today, more and more are awakening and remembering who they really are, where they came from and why they are here.  They are stepping forward to take peaceful action and to realize their rightful soul purposes.
We dedicate this video to those beautiful Beings who are equally respected in the eyes of the Divine Source.
The Spiritual Purpose of the Angelic Human Race is part of the larger Cosmic Mission of the Christic Realignment Consciousness. The angelic humans can greatly assist on the transition of this planet as we  enter a new stage of evolution.
"May we live in peace without weeping. May our joy outline the lives we touch without ceasing. And may our love fill the world, angel wings tenderly beating."
~Aziza
eBook Information
eBooks on the Awakening of Angelic Humans and other literature about the angelic Human race  are available in the Starseed Activation Program.  Please visit the Member Area for more information.
Video Information
©2007 Humanity Healing.  Partial Rights Reserved.
Music:  Enya, "Exile"
Images:  Google/Photobucket
We Honor the Unknown Artists
FAIR USE NOTICE
This video may contain copyrighted material the use of which has not always been specifically authorized by the copyright owner. We are making such material available in our efforts to advance understanding of environmental, political, human rights, economic, democracy, scientific, and social justice issues, etc.  We believe this constitutes a 'fair use' of any such copyrighted material as provided for in section 107 of the US Copyright Law.  In accordance with Title 17 U.S.C. Section 107, the material on this site is distributed without profit to those who have expressed a prior interest in receiving the included information for research and educational purposes.