Awakening The Human Angels: The Holy Grails
Awakening The Human Angels
The Holy Grails
Human Angels: The various legends of the Holy Grail have common threads.  The Holy Grail is the receptacle of Divine Grace.  The Seeker must demonstrate spirituality, humility and a pure heart.
The Legend of the Holy Grail is an analogy for the Awakening of the Angelic Human.
The Angelic Human is a receptacle to hold Divine Grace.  The Awakening is the anointing with Pure Sanctified Light to aid Humanity.  The Quest is to reflect all the light received from the plan above.
Thou annointest my head with oil, and my cup runneth over.
~ Psalm 23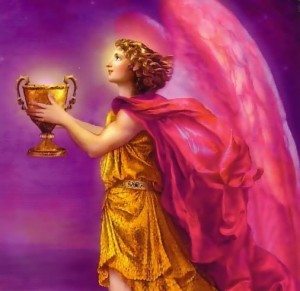 The activation of the Starseeds (Human angels) is designed to prepare those special souls to receive the permanent ever-expanding energy of Creation in their physical bodies and to be the receptacles of this Love, enabling them to expand and irradiate this Love further out in the time and space continuum.
The real function of the awakening of the Soul Purpose in the Star-Seeded Souls (Human angels) is to bring into consciousness the vast possibilities of Human existence and the potential of ancient cosmic wisdom and knowledge not yet brought into manifestation in this plane of existence.
This progression is made possible through the internal process of purification and a truthful personal vow of Service.
Please also see:  http://humanityhealing.net/2009/01/awakening-and-recalibration-of-angelic-humans
eBook Information
The eBook, Starseed Activation 3:  Angelic Human Activation (Human angels), is available to Members only.  To join, visit Membership Signup.
Video information
©2009-2017 Humanity Healing.  Partial Rights Reserved.
Music:  Enigma, The Gravity of Love
Images:  Google/Photobucket
We Honor the Unknown Artists
FAIR USE NOTICE
This video may contain copyrighted material the use of which has not always been specifically authorized by the copyright owner. We are making such material available in our efforts to advance understanding of environmental, political, human rights, economic, democracy, scientific, and social justice issues, etc.  We believe this constitutes a 'fair use' of any such copyrighted material as provided for in section 107 of the US Copyright Law.  In accordance with Title 17 U.S.C. Section 107, the material on this site is distributed without profit to those who have expressed a prior interest in receiving the included information for research and educational purposes.