Distant Healing: Loving through the Distance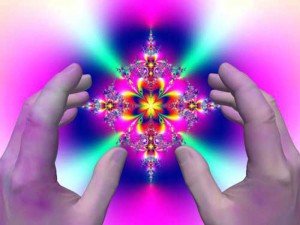 On many occasions, we find ourselves in need to reach out and help someone we love. Even when it is not possible to be present to compassionately support someone; we, as multi-dimensional beings, can accomplish a similar effect by sending Distant Vibrational Healing.
Healing energy is a vital force of the original energy of the creation. This miraculous energy is in everything and is everywhere. It permeates every single inch of the manifested Universe as we perceive it.
Free eBook
Humanity Healing is sharing a free eBook on Distant healing Techniques.  To download, please register and click:  Distant Healing 1
Video Information
©2009 Humanity Healing. Partial Rights Reserved.
Music: Daniel Kobialka, "Timeless Motion"
With kind courtesy of Lisem Enterprises.
http://www.Lisem.com
Images: Google / Photobucket
We Honor the Unknown Artists
FAIR USE NOTICE
This video may contain copyrighted material the use of which has not always been specifically authorized by the copyright owner. We are making such material available in our efforts to advance understanding of environmental, political, human rights, economic, democracy, scientific, and social justice issues, etc. We believe this constitutes a 'fair use' of any such copyrighted material as provided for in section 107 of the US Copyright Law. In accordance with Title 17 U.S.C. Section 107, the material on this site is distributed without profit to those who have expressed a prior interest in receiving the included information for research and educational purposes.