Chinese Wisdom – Prioritizing Solutions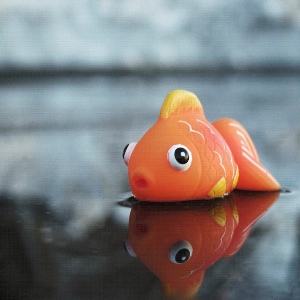 Once there was a fellow walking along a empty road. Suddenly he heard a feeble cry. He looked around but saw nothing. Thinking he heard nothing, he continued to walk along. Once more he heard the faint cry. This time the call was nearby. He searched high and low, and found the sound was coming out of a little fish lying in a drying pond, his mouth was bubbling.
That fellow looked at the fish strangely and asked: "Was that you who were just calling me? Did you need my help? "
The small fish looking suppliant at the man gasping and breathless said, "Please save me quickly, I am dying, I need water. I am not a normal fish, rather I am the eastern sea dragon's official.  Please give me a little water."
That person hearing this quickly nodded his head and said: "I understand, I will immediately go to the south and let the southern king direct a river to here so that you can swim and return to the eastern sea."
The fish angrily cried out, "Can a fish live out of water? I am only in need of a little water. Your idea is pointless. I think that the next time you see me will be in a shop that sells dried fish. "
Moral 
Sometimes an "ideal" solution isn't practical because it requires too much time in a time-critical situation.