The Biblical Concepts of Hell Part II
The Vision of the Apostles: Post-Christ Period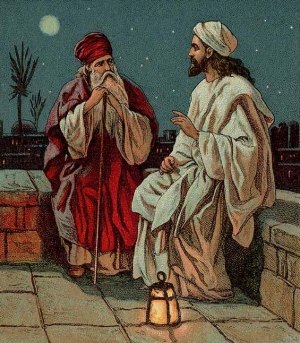 The Apocrypha of Nicodemus contributed largely to vulgarize the explanation in how Jesus, the Christ, performed his journey through the realms of the Other-world in his pursuit to release souls.  At the same time, through its supplementary commentaries, it inferred the journey as "visions" of the future for those that did not follow the footsteps of the Savior/teacher. It did this while expressing that salvation was initially open for those that were just, but did not have the opportunity to hear Christ teachings[1].
Did Jesus actually go to Hell before ascending into heaven, or did he just visit the "way station", a common initial destination of all souls after death? What really happened to Jesus as a sojourner in the underworld? If all the concepts of Hell in the Bible allude to a temporary spatial conditional of the souls, the real "hell", if it really exists, should be understood only as a future realm of possibility for the end of times, after the "second death"[2], after the soul has experienced the totality of its learning journey.
"Wherefore he saith, when he ascended up on high, he led captivity captive, and gave gifts unto men. (Now that he ascended, what is it but that he also descended first into the lower parts of the earth. He that descended is the same also that ascended up far above all heavens, that he might fill all things.)"
~ Ephesians 4:8-10
Going back to the Part I of this article where we discuss the visions expressed by the apostle Peter, we note that he is the one among the many apostles that holds most strongly the Jewish concept of Sheol[3].  In this subterranean realm, the beings, even being dead, still retain some level of consciousness and are open to receive comfort, teachings and understanding. This description would be most likely be a "way station", before a soul continues to its destination. It is interesting how in the book of Ezekiel, he speaks about the journey that the Egyptian Pharaoh took through Sheol, where he saw a crowd of beings slain by the swords and he stopped to console them.
See Also
"These Pharaoh will see, and he will be comforted for all his hordes slain by the sword, even Pharaoh and all his army," declares the Lord GOD."
~ Ezekiel 32: 31