Our Upgraded Holistic Directory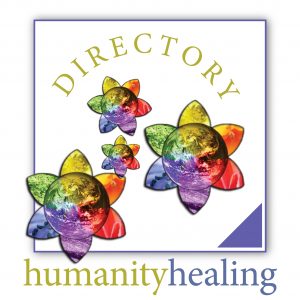 Are you a Healer?  A Reader?  A Coach? A Teacher?  Do you work in the Holistic Health, Natural Healing, Conscious Living, Spiritual, Green or Metaphysical Communities?  If so, Humanity Healing is sharing an opportunity that will be of interest to you.
Humanity Healing is continually striving to raise the standard of excellence.  In reflection of this philosophy, we have just upgraded the platform of our Holistic Directory.
We have located this directory within the main Humanity Healing Network website and have prominently positioned the entrance to it at the top of the website for a very good reason: increased traffic.  Humanity Healing has excellent Alexa Rankings and last month, this website saw 18, 582 unique visitors.  This translates as more opportunities to connect you with clients.
We have also expanding the listing options, from a FREE Listing to the Premium Plus, which includes a business card ad in the popular OM Times Magazine.  The price of listings is very competitive.
Our directory is unique in the fact that it is a means of raising funds for Humanity Healing International's humanitarian activities worldwide, so your listing helps children and communities in need while you are helping promote your business.  We are the only Holistic Directory that takes raising awareness about individuals and organizations within the Holistic Community and ripples it out to helping raise Humanity globally.  Effective advertising PLUS good Karma!
We offer both FREE and upgraded Listings.  Creating a Listing is easy:
Click on the Directory Banner at the top of this page, or put http://directory.humanityhealing.net into the address box of your browser
Create an account with a user name and password.  Note:  The HH Community, HH University and HH Holistic Directory are on separate databases, so you need to register to add a listing.
Log in with the password sent to your email.  You will be able to easily change this immediately after you log in.
Click on the Submit Listing Button
Choose one of four Listing Packages to suit your needs, from FREE to the Premium Plus, which includes a Business Card Ad in OM Times Magazine!
Fill out your info and send it in.  It's that easy.
Your Listing will automatically include a picture of your website.  If you do not currently have a website, join our Community and you can link to there!