The Spiritual Festival of Goodwill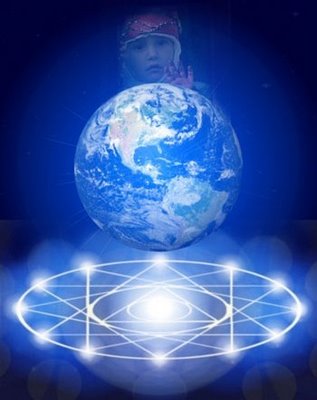 The Festival of the Christ follows one month after Wesak at the time of the full moon of Gemini. It has the keynote of "humanity, aspiring to God" and blending many different spiritual approaches in one united act of invocation. It has been observed since 1952 as World Invocation Day.
World Invocation Day is a world day of prayer and meditation when men and women of every spiritual path join in a universal appeal to divinity and use the Great Invocation. Together they focus the invocative demand of humanity for the light, the love and the spiritual direction needed to build a world of justice, unity and peace.
The Great Invocation
From the point of Light within the mind of God Let light stream forth into human minds Let Light descend on Earth.
From the point of Love within the Heart of God Let love stream forth into human hearts May the Coming One return to Earth.
From the center where the Will of God is known Let purpose guide all little human wills The purpose which the Masters know and serve.
From the center which we call the human race Let the Plan of Love and Light work out And may it seal the door where evil dwells.
Let Light and Love and Power restore the Plan on Earth
Note: information shared by LucisTrust.org
See Also
Significance of the Goodwill Festival
The Festival of Goodwill, or the Festival of Humanity, occurs every year at the full moon during the month while the sun traverses Gemini, between May 20 to June 20.
To understand the significance of this Gemini Full Moon Festival, it's important to consider it in relation to the other two festivals occurring at the height of the spiritual year, as these all three together are linked in purpose.
The three springtime festivals each year are a blending of the following:
| | | | |
| --- | --- | --- | --- |
| Hierarchy | Love aspect of God | Easter Festival | Aries |
| Shamballa | Will aspect of God | Wesak Festival | Taurus |
| Humanity | Divine Intelligence | Goodwill Festival | Gemini |
The three festivals provide a unique opportunity for people to join together to invoke these forces in a dynamic way.