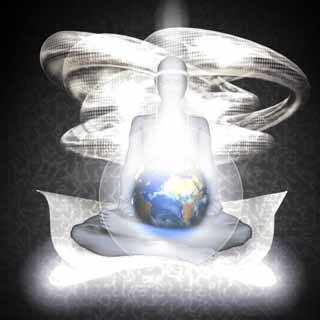 Adapted from:
1. Invocation of the Soul by Alice Bailey
"I am the soul, I am the Light Divine.  I am Love, I am Will, I am Fixed Design."
2. Poojayshri's Prayer
"I neither desire nor pray for salvation or liberation. I do not want transmigration to a form benefiting from affluence. Nor do I want to achieve spiritual accomplishments that might liberate me from the cycle of reincarnation. I want the cessation of sorrow for all living creatures. I pray that everyone may be happy, everyone may be healthy, everyone may have noble vision, and none may have to endure afflictions. This is the path of beneficence for me. Let me not be an oppressor to anyone. Grant that I may be humble and soft-spoken and grant that I may be of service to the poor and the needy as long as there is blood in my body."
Music:
1. Ravi Mandala, "Shiva Dance"
2. Corciolli, "Illuminate Here"
Images: Google & Photobucket
Humanity Healing International Website:
http://www.humanityhealing.org
Community Network:
http://www.humanityhealing.ning.com
OM-Times Magazine:
http://www.omtimes.com
Holistic Directory:
http://www.humanityhealingdirectory.com
©2010 Humanity Healing. Partial Rights Reserved.
FAIR USE NOTICE
This video may contain copyrighted material the use of which has not always been specifically authorized by the copyright owner. We are making such material available in our efforts to advance understanding of environmental, political, human rights, economic, democracy, scientific, and social justice issues, etc. We believe this constitutes a 'fair use' of any such copyrighted material as provided for in section 107 of the US Copyright Law. In accordance with Title 17 U.S.C. Section 107, the material on this site is distributed without profit to those who have expressed a prior interest in receiving the included information for research and educational purposes.